The best for your
»« Biolink.
Create completely free of charge and also in the future free of charge shortened links, unique BioLink pages and get a detailed insight into the statistics of your visitors.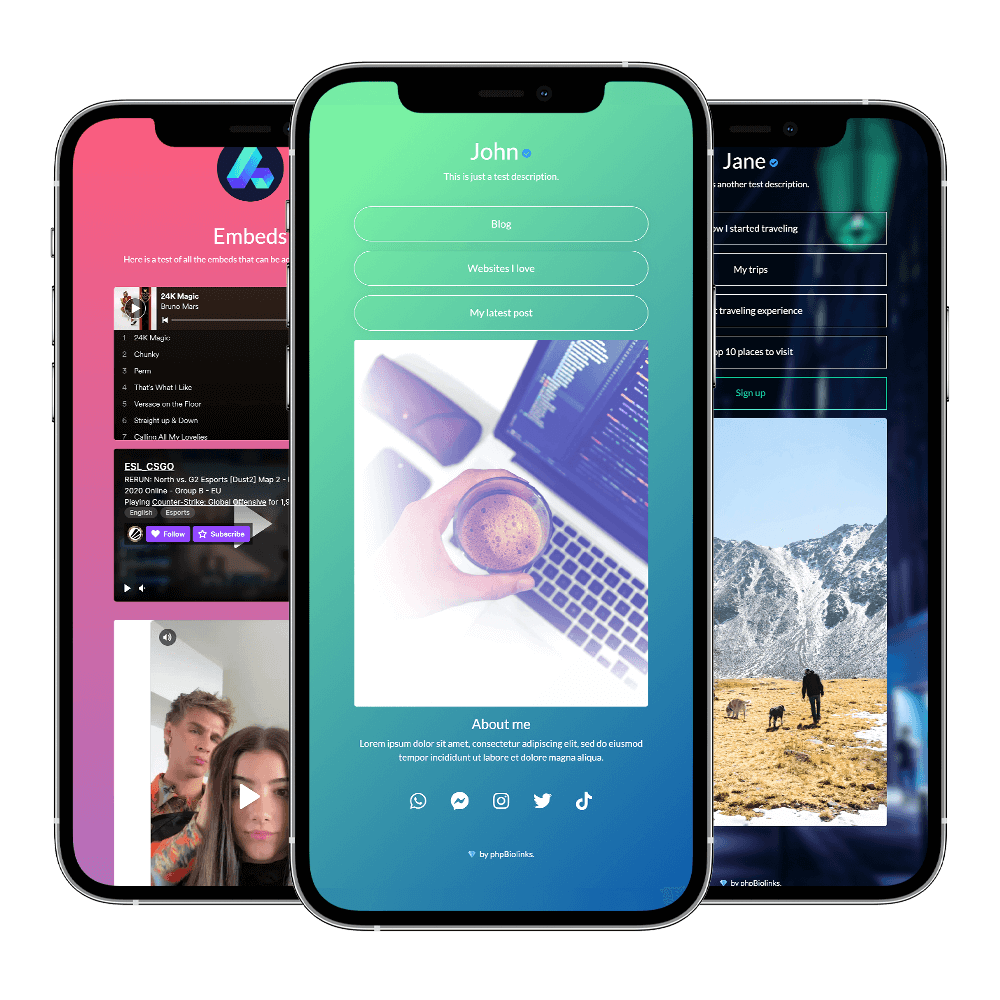 Biolink pages
Create your own & unique biolink page, a ton of easy to use settings and implementations.
Unlimited projects
Easily manage all your links with the use of Projects.
Shortened links
Yes! You can use our service as a shortener as well.
Built-in analytics
Day by day analytics, referrers, countries, operating systems, languages and many more.