The best for your
»« Biolink.
Create completely free of charge and also in the future free of charge shortened links, unique BioLink pages and get a detailed insight into the statistics of your visitors.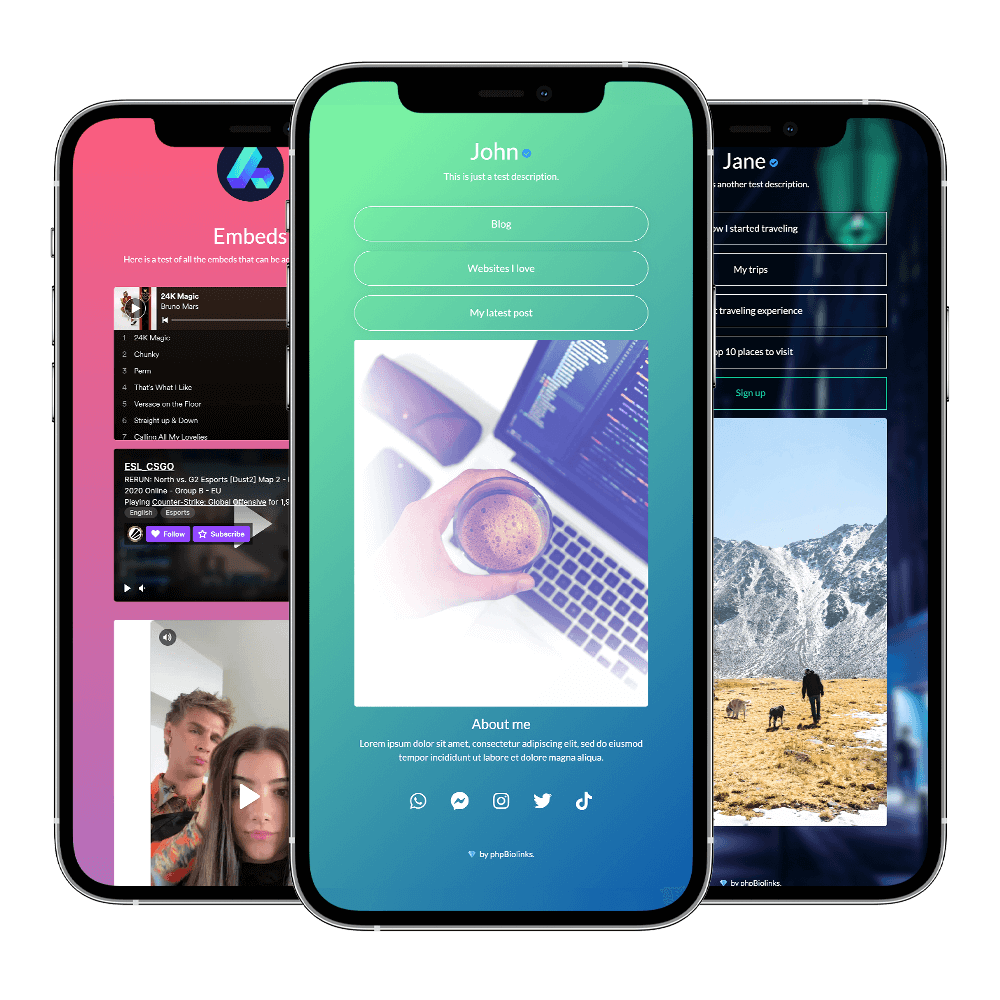 Create Biolinks
Create and manage multiple BioLink sites with just one user account.

Add your links

Link your social networks

Embed videos from YouTube, Vimeo, TikTok...

Embed your favorite Apple Music songs New

Embed your posts from

Protect your Biolink page with a password
Unlimited projects
Easily manage all your shortened links and biolink pages using projects. A project can include unlimited links and biolink pages. So you never lose the overview.
Shortened links
Yes! You can also use this service as a URL shortener. Easily turn long URL addresses into short URLs with just a few clicks. You can also access detailed statistics for shortened URLs.
Built-in analytics
Get to know your target group with our detailed statistics. Make your own SEO settings and change the page title and meta description of your biolink pages. If this is not enough, you can even use Google Analytics or Facebook Pixel.